ESP SUMMER PROGRAM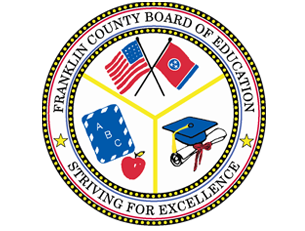 ---
Registration packets for the ESP Summer Program will be available at the following locations beginning Monday, April 5, 2021:
Broadview Elementary School - Windy Douma, Interim Site Director
Clark Memorial Elementary School - Dustin Glasner, Site Director
Cowan Elementary School - Phoebe Cross, Site Director
Decherd Elementary School - Mary Hill, Site Director
North Lake Elementary School - Dana Knight. Site Director
Rock Creek Elementary School - Shauntia Cook. Site Director
Sewanee Elementary School - SES Office
Registration packets will be available for two weeks at any of the ESP locations above or in the school office. Registration packets will also be available to download from the District website or one may be picked up from the FC Board of Education. Please contact the ESP Site Director at your school if you need a registration packet sent home with your child. The registration is open for two weeks. All registration packets must be completed and returned to an ESP location or the FC Board of Education by the deadline of Friday, April 16, 2021 4:00 PM.
Following the deadline the completed registrations will be used to determine if and where ESP Summer Programs will be available.
For more information, please contact Kim Nuckolls 931/967-0626 at the Franklin County Board of Education.
LINK TO THE ESP SUMMER REGISTRATION DOCUMENTS TO VIEW OR DOWNLOAD.
When ESP Summer Registration documents are complete you may fax the following to 931/967-7832
*To be completed by parent/guardian and returned by April 16, 2021:
*Registration Form 1.8012.1 - Page 1 – Registration & Page 2 – Site/Day Selection
*ESP Emergency Medical Form 1.8012.3
*Statement of Understanding 1.8012.5
*Waiver Form 1.802.6
*Consent Form 4.407.2 (Technology)
Registration is complete upon the return of all required documents. All information on the documents must be complete.
To be kept by parent/guardian – not required to return the following:
Extended School Program Parent Handbook Summer 2021 w/Guidelines - COVID-19
ESP Fees approved by BOE 2.10.2020
Advance Notification of Absence or Withdrawal 1.8012.2 - return required only if needed
Child Abuse Document
Summary of Child Care Approval Requirements 2019 - TN Dept. of Education